School Direct
Apply from mid-October 2022 for Teacher Training placements starting in September 2023
The Sharing Excellence Partnership is a network of local primary and secondary schools aiming to recruit trainees with the potential to become outstanding teachers through employment based training. We offer bursary/student finance-funded positions in primary and most secondary subjects, leading to QTS with PGCE in most cases, in addition to enhanced employment opportunities within the partnership.
We will be running a number of information events online as well as attending the Train to Teach event being held at the Congress Centre, London on Saturday 16 October 2021 between 10am – 4pm. For information about these events and to register, please visit our Events calendar and News items
School Direct Teacher Training programme information booklet 2023
Advice on applying and General Information for Teacher Training
Please check the website Find postgraduate teacher training courses for course vacancy information.
If you have any further questions about School Direct training in the Sharing Excellence Partnership please contact: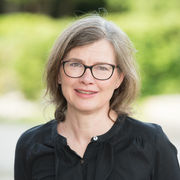 Joanne Clipsham, School Direct Co-ordinator
schooldirect@sharingexcellence.org.uk