NPQML
THE NATIONAL PROFESSIONAL QUALIFICATION FOR MIDDLE LEADERS (NPQML)
The NPQML is a qualification from the Department for Education (DfE) that provides national recognition of your leadership development and professional achievement as a middle leader. The programme supports participants to help develop the skills, knowledge and confidence needed to lead a high-performing team in a school and to improve classroom practice.
For feedback from a member of our recent cohort who successfullly completed the training, please see the news post HERE
For further information please see drop down menu options at the bottom of this page, or contact us by telephone 020 8696 5606 or email info@sharingexcellence.org.uk
For information about our delivery provider, SSAT, or for the DfE's NPQML guidance use the links below.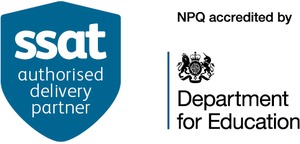 WHO CAN APPLY
To apply for the NPQML, suitable applicants should be aspiring to take up middle leadership, or newly appointed middle leaders with responsibility for leading a team. For example:
Key stage leader
Curriculum area leader
Pastoral services leader
Subject leader
Specialist educational needs coordinator (SENCO)
Head of department
This includes middle leaders working across more than one school, for example, Specialist Leaders of Education (SLE).
COURSE DETAILS
HOW TO APPLY
Dates for the 2019 Cohort 2 will be published here shortly and applications are welcomed.
If you wish to be notified when the dates have been published, please contact Kylie Burgess at info@sharingexcellence.org.uk
Applications will be made using the booking form below:
This should be completed in full and returned for the attention of Kylie Burgess by email to: info@sharingexcellence.org.uk
Applicants will be notified of the outcome of their application by a specified date (to be confirmed) and will need to be available to attend all published training dates. Unsuccessful applicants will be provided with feedback in order to support any future application.
Please see the course summary and overview for details of the course structure and assessment.
Sharing Excellence Partnership Terms and Conditions
COSTS
£900 plus VAT
£799 plus VAT for Sharing Excellence Partnership members
If your application is successful, you will be notified and an invoice will be issued for your placement. Please see the full Terms and Conditions for further information.
COURSE DATES - COHORT 2 2019
Cohort 2 - 2019-20
October 2019 - Applications Open
Thursday 28 November - Introduction (4.00-5.00pm)
Wednesday 4 December 2019- Modules 1, 2 & 3
Thursday 23 January 2020 - Modules 4, 5 and 6
Friday 7 February 2020 - Modules 7, 8 and 9
Wednesday 4 March 2020 - Modules 10, 11 and 12
Final submission date 2020 to be confirmed with the cohort.
If you wish to apply, please download the booking form under "How to Apply" or for any questions please email info@sharingexcellence.org.uk
VENUE AND COURSE DURATION
The programme is delivered over a minimum of two school terms and requires compulsory attendance at 4 face-to-face training sessions including the induction session. These face-to-face sessions will be held at Van Gogh Primary School in South London. Assessment must be completed within 12-18 months from the start of the programme, in line with DfE guidelines. Further details will be provided with the Terms and Conditions upon booking.